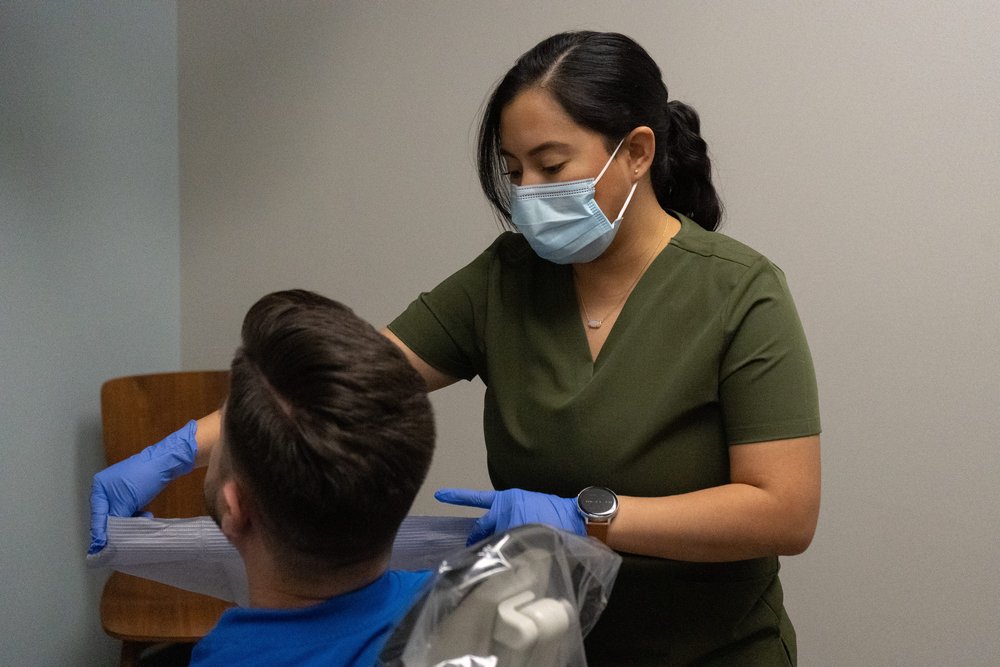 At your first visit, I will conduct a comprehensive exam, which includes all of the following:
– Intra-oral digital pictures and radiographs.  I use state-of-the-art technology, so rest assured, it will have the highest degree of safety, accuracy, and efficiency
– Listen to what your concerns and goals are
– Discuss your diet and hygiene protocol
– Formulate your treatment plan
– Educate you on all my findings (the good and the not so good)
– Perform a cleaning (in most cases)
My practice philosophy is based on prevention and maintenance. This is achieved through honesty (I don't bs you about anything), education (I'll spend as much time as needed to teach you), and precision (using the best dental tech and skills).
If you are looking for a "run of the mill" or average Dentist,  I am not your doctor, this is not your office.  If you are seeking the best of the best for your oral health and are motivated to achieve that, then we will make a great team.